by Mehrdad Malihi, MD
Northwest Eye Laser and Surgery Institute,
11786 SW Barnes Rd Suite 270 Portland OR 97225 Tel: 503-747-5044
NW Eye Laser & Surgery in Portland: Your Trusted Destination for Eye Care.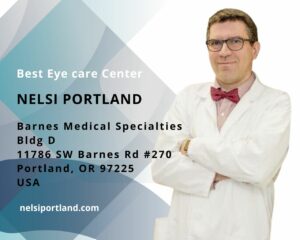 Welcome to NW Eye Laser & Surgery, your premier eye care provider in Portland! In this blog post, we will explore the various treatments and services offered by NW Eye Laser & Surgery, ensuring your vision health is in the best hands. Let's embark on a journey to better eyesight!
Lasik Eye Surgery: Transforming Vision -Are you tired of relying on glasses or contact lenses? Look no further than NW Eye Laser & Surgery for advanced Lasik eye surgery. Our experienced surgeons utilize state-of-the-art technology to ensure precise results, ultimately reducing your dependence on corrective eyewear and granting you the gift of clear vision.
Affordable Lasik Eye Surgery Cost: Quality Care Within Reach At NW Eye Laser & Surgery, we believe that quality eye care should be accessible to all. We offer competitive Lasik eye surgery costs, ensuring that you receive exceptional treatment without breaking the bank.
Comprehensive Cataract Surgery: Restoring Clarity Cataracts can cloud your vision and hinder your daily activities. NW Eye Laser & Surgery specializes in cataract surgery, a procedure that replaces the cloudy lens with a clear artificial lens, restoring your visual clarity.
Recognizing Cataract Symptoms: Early Intervention for Better Vision NW Eye Laser & Surgery emphasizes the importance of recognizing cataract symptoms early on. Common signs include blurry vision, increased sensitivity to light, difficulty seeing at night, and faded colors.
Conclusion: NW Eye Laser & Surgery in Portland is your trusted destination for comprehensive eye care services. With a focus on Lasik eye surgery, affordable pricing, expert cataract surgery, and early detection of cataract symptoms, our team is committed to providing the highest quality care for your vision needs. Experience the difference today by scheduling a consultation with NW Eye Laser & Surgery and take the first step towards clearer vision and improved eye health.