The First Bladeless Flapless Minimally Invasive Laser Vision Correction (ReLEx® SMILE) In Oregon
Your eyes deserve the best precision and clarity. Get the best Lasik Eye Surgery in Portland, Vancouver and Salem.
Am I a candidate for ReLEx®  SMILE, LASIK or other refractive surgery? Find out about your eligibility in a few seconds.
Schedule Your Free Laser Vision Correction Consultation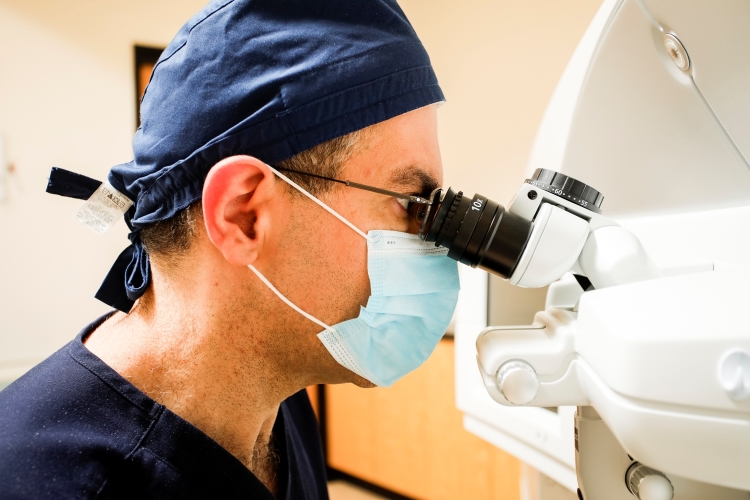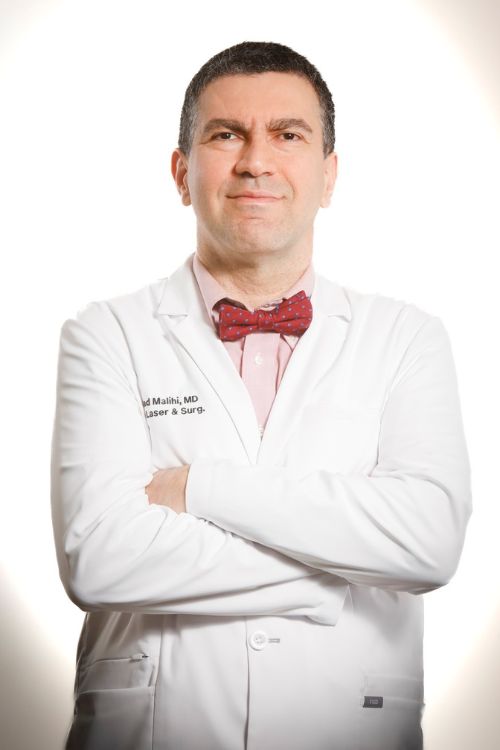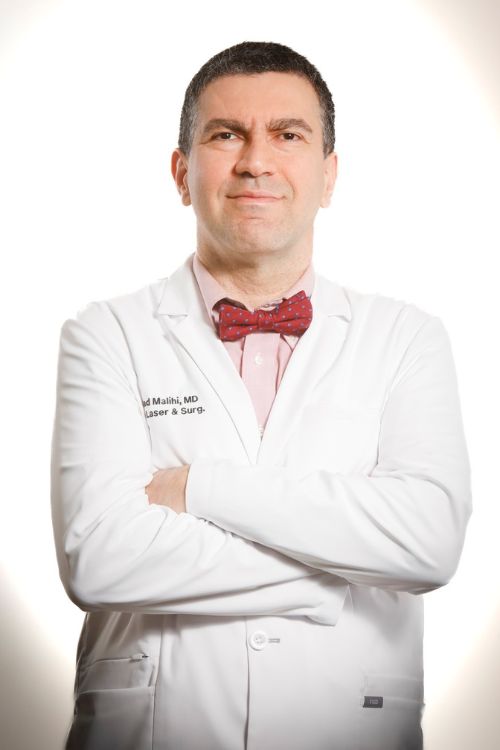 Welcome to Northwest Eye Laser & Surgery Institute (NELSI), an ophthalmology (Eye Care) center serving patients in Portland and all across Northern Oregon and Southern Washington area.
We maintain strong professional communication and coordination of care with referring providers. We offer weekend and evening hours, free and ample parking, individualized treatment plans, and informed patient-centered decision making process.
We aim to meet the needs of patients and referring providers through ease of referral and expedited and convenient appointments. Making it easy to get the best Lasik in Portland, Vancouver and Salem.
"It's hard to explain the magic of suddenly being able to see better than 20/20 vision upon waking up when every morning since you were a kid you had to reach for glasses.
That's the magic working with Dr. Mahili for Lasik surgery.
I was nervous about getting Lasik initially (lasers in my eyes?!) but heard of the benefits. I totally trusted Dr. Mahili — he never just tried to sell me a procedure, walked me through all angles of it, and only used top of the line equipment.
I'd recommend anyone looking for Lasik to get it here!"
Natalie
"Got the SMILE procedure 3 weeks ago. Best decision. Lightest on the cornea. This office is the only from Seattle to San Fran with the Official SMILE laser. The other doctors in town took my appointment but only revealed later they didn't have the technology. Go here !"
Lindsey B.
"I can't recommend NELSI enough. I had a weird situation where I would be coming from out of town to get the consultation and surgery and the team was overly helpful ensuring I had everything I needed. Once I got there I had my consultation and felt very at ease that I was working with the best around. I hardly had any questions on my surgery because the converted them before I could ask. The team is professional, kind, warm, and concise! 12/10!"
Joshua P.
"I had been considering LASIK for 20 years. Always concerned about the possible side effects and efficacy. They were amazing in helping me understand and laying the options out in front of me. The fact that they have the latest tech which offers another option I didn't even know existed was an added bonus. Come day of surgery, not that nervous, less so once the machine gets goin. Didn't feel anything, wasn't disconcerting, easy peasy. so quick, so easy. Highly recommend this place too. Whole office crew is lovely. Super nice, no pressure, just options."
Eric H.
"Dr. Malihi and Dr. Velanis are super kind and caring. They were very patient in answering all my questions. Dr. Malihi performed SMILE and was very calm and efficient and Dr. Velanis was very detailed and thorough in her eye exam to make sure my prescription was correct. Very great experience with the entire staff!"
Alexis M.
"Great quality and transparency. No gimmicks, just excellent laser eye surgery. I'm so happy I went through with the surgery and chose Dr Malihi. I had been on the fence for years and I wish I had done it sooner"
Emily P.
"Let me start off by saying the entire staff at NELSI seemed to truly care about me. During the free initial consult they did more tests and checks on my eyes than any eye doctor had ever done and between the nurse explaining every step of the way and the incredible technology they have I felt very comfortable putting the health of my eyes in their hands. This was further solidified when I asked the Doctor himself what the most likely complication or side effect I could have and what are the odds and he said he was very sure there would be a next to zero chance of any. They are all so confident in the tech and their skills. Fast forward to the day of the surgery and I can't state enough how easy it is. Years of reading or watching reviews and I had an idea in my head of how painful or scary it was going to be and honestly it was nothing. Literally minutes after I was off the table I could see clearly but with the slight haze they said would be there for a few days. I walked into the lobby at 11am and was back in the car riding home but 1150. I could already see so well I walked myself downstairs into the car. I followed their advice and slept the rest of the day away and when I went in the very next morning the doctor said I already had 20/20 vision and the incisions are already fully healed! They said that over the next few weeks I could see even a slight improvement on my vision eve more. To sum up, do your own research but feel confident going to NELSI. They have the latest and best technology and the doctor has a lot of accolades and experience to back it up. Everyone from the techs to the doctors were so compassionate and made sure every last worry and fear was explained and put to rest. I can't recommend getting your vision corrected enough!"
Jeff W.
"Very nice Doctor, who was patient, caring, and above all effective. This is the only Clinic in the area which provides the enhanced SMILE procedure (as opposed to LASIK), which is much safer, and allows for a reduced recovery period. Dr. Malihi is to be highly recommended; he has built a magnificent practice, full of lovely, professional people. You won't regret being able to see with your own eyes, literally."
Thomas K.
"Dr Malihi and his wonderful staff literally got me in on the day I called for an appointment. The staff was kind, knowledgeable, and confident. I felt like I was in good hands with Dr Malihi - so much so, I scheduled my surgery with him."
Daniel P.
"Excellent doctor and staff. They were kind, on time, and didn't rush through the appointment. Dr. Malihi has a great manner and calming presence. I highly recommend!"
Jonathan G.
"10/10 recommend, 20/20 vision the next day no problem"
Hongya C.
"My wife and I were referred to DR. Malihi by a friend , If you are looking for a best Ophthalmologist in Portland, this is the place. Extremely warm and welcoming environment. DR. Malihi takes his time with you, explains the issues and treatment so you really understand. The best part, his treatments are done with care highly recommended."
Mohammad K.
"I had a very pleasant experience at Northwest Eye Laser & Surgery. Dr Malihi was very professional. His office has more advanced equipment that my last eye doctor's office, that seem to streamline the appointment. I will be happy to return to this office for my next check up."
Jessica S.
The doctor and his staff were all very personable, professional, and efficient. They gave me lots of opportunities to ask any questions I had and listened to my comments and concerns. After my first cataract procedure, I'm happy but not surprised that my opinion hasn't changed. I have received excellent care from him and his staff both at the hospital and in his office. The surgery went extremely well, the after surgery check-up the next morning was really confirming that they care about their patients, to the point that the staff made sure we knew he was running late because the patient he was with was taking him more time than expected. It's the courtesies like that which are really appreciated.
Robert A.
"I am very pleased with the way that he fully checked and considered all the aspects and especially his excellent explanation and communicating with me, I appreciate him for his his treatment and recommend him to all."
Esmat G.
Everything went very smoothly, was explained beforehand and each person I met was very welcoming and friendly. I was in and out within a respectful amount of time and will likely seek their services out in the future should my eyes need it.
Ryan S.
"Dr. Malihi was very thorough and took time to answer all my questions. My cataract surgery went well and I am pleased with the results.
Second eye now done and my vision is great. Dr. Malihi has done a wonderful job. He and his office staff are the best."
Pat G.
"They have a wonderful staff
Dr. Malihi is such a wonderful doctor. Explains everything clearly. Just a great experience.
I had my husband make an appointment to see him."
Patricia H.
"I visited NELSI for a second opinion and found Dr. Malihi to be very professional, candid, and respectful of his peers. I'd recommend his office to anyone!"
Jason T.